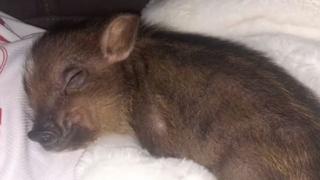 Ariana Grande/Instagram
Ariana Grande has another special someone in her life.
The singer posted two videos on her Instagram story that showed her getting cuddles from a micro pig.
In the videos, the tiny pig rests on his new mum's shoulder and face.
The pig, whose name hasn't been revealed yet, sleeps on Pete Davidson's stomach in the second video.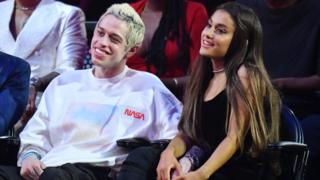 Getty Images
It's unclear whether or not the piglet is just visiting the newly engaged couple, or if it's a new permanent addition to their family.
As pigs go, this one is surprisingly good at posing for pictures and is very cute.