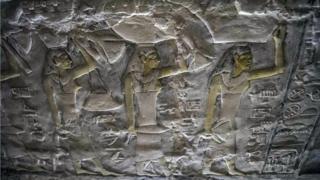 KHALED DESOUKI
The 4,300-year-old Tomb of Mehu in Egypt has opened to visitors for the very first time since its discovery, 78 years ago.
Found in the Saqqara necropolis, south of Cairo by Egyptologist Zaki Saad in 1940, the tomb has remained an archaeological site for many years.
Mehu was the chief of the royal palace and the chief of judges who lived during the sixth dynasty.
Archaeologists have learned a lot from the scriptures at the entrance to the tomb.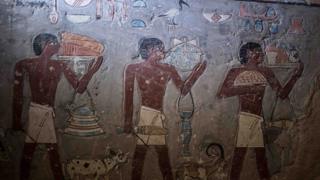 KHALED DESOUKI
"It clarifies the important status of this person," says archaeologist Zahi Hawas. "He was very respected in the royal family, and that tomb was dedicated to him, his son and grandson."
The Mehu Tomb is part of a renovation project of the Djoser Pyramid, where restorers are working hard to complete renovations in the pyramid and the southern tomb.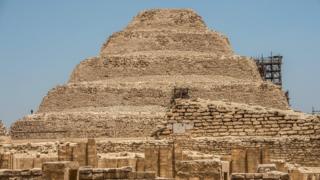 KHALED DESOUKI
"Today we open this area to tourists for the first time, and then people would be able to visit the southern tomb." said Khaled El Anani, antiquities minister of Egypt.
"It's a huge project that will finally, after years of work, complete by the end of 2018."
Egyptian authorities have recently opened a series of previously closed archaeological sites to the public.