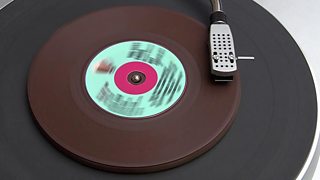 Choc n roll - the musical chocolate
We all know chocolate tastes amazing, but what does it sound like?
An artist has made a special slab of the sweet stuff which can play music.
It works just like an old-fashioned vinyl record, except it's made out of chocolate and you can eat it!
It's been created by Prudence Staite who makes pieces of art and sculptures which can be eaten.
Have a listen...it sounds sweet!