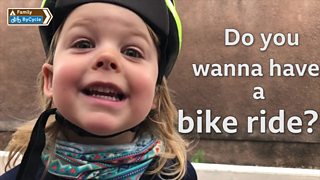 Meet the kid who has cycled 900 miles
At just four years old Rhoda is thought to be the youngest person ever to have completed a massive bike ride from one end of the country to the other.
Along wither her older sister Ruth, her mum and her dad she's cycled from Land's End to John o' Groats.
Rhoda and Ruth were able to cycle on the same bikes as their parents, but they still carried their own weight.
They wanted to take on the challenge to encourage other kids to give cycling a go.
Check out their journey.
Pictures courtesy of Tom Jones/@FamilyByCycle.