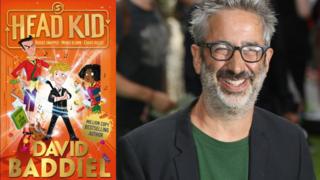 Harper Collins/Getty
Children's author David Baddiel has written a new book all about a naughty school kid who swaps bodies with their strict headteacher.
It sounds like it could cause havoc in any school!
Newsround will be chatting with David on Thursday and we want to tell him what you'd do if you swapped bodies with your headteacher.
Would you be super strict with the teachers and give all the pupils fun things to do? Would you decide every day was a school holiday?
Whatever you think you'd do, let us know in the comments below!