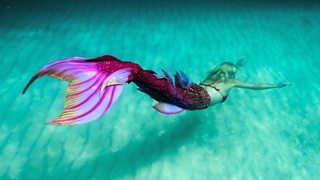 Check out the 'Merlympics'
The first ever Merlympics has taken place in Dorset.
Competitors from across Europe - including Italy and Slovenia - travelled to take part in the event.
It was a bit like the Olympics but for wannabe Mermaids!
Events included relay races, freestyle and group routines.
Organiser Michelle Forsbrey, of Mayim Mermaid Academy, said her dream would be to have similar events taking place around the world.