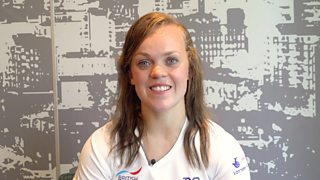 Top tips for making friends at a new school
It won't be long before everybody all over the UK is back at school and the summer holidays are well and truly over!
Many of you might be starting a brand new school.
So we went to meet Paralympic swimmer Ellie Simmonds.
Check out her really great advice!