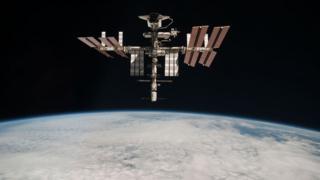 Getty Images
Astronauts have fixed an air leak on the International Space Station (ISS) - with tape!
It is thought to have been caused by a collision with a tiny fragment of rock, which was flying through space.
The small hole in a capsule is currently being covered with a special type of tape that can deal with extreme temperatures.
The ISS is a laboratory 250 miles above the Earth.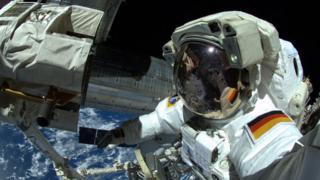 Getty Images
The ISS is well prepared to deal with impacts from small objects like meteoroids and dust from space.
Controllers based in the United States and Russia say that the six-strong crew crew are not in any danger.
However, it is very important that the crew are aware of leaks like this so that the air pressure in the space station does not drop, which could be harmful to their health.
The astronauts are now working with engineers on the ground to work out whether a more permanent repair is needed.