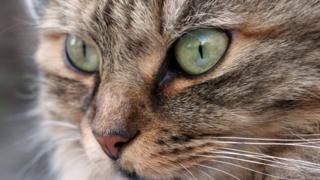 A small town in New Zealand has announced unusual plans to ban domestic cats to try to protect its native wildlife.
The council in the village of Omaui has presented a "pest management plan," which would mean when a cat dies residents wouldn't be able to replace their pet.
The new rules would also require all domestic cats currently in the area to be microchipped, neutered and registered.
Officials from the council say the plan is needed because cameras have shown cats attacking birds, insects and reptiles in the area.
Ali Meade from the Southland Environment told New Zealand news service, Newshub: "They're doing quite a bit of damage."
Cat lovers in the village told local media they were "shocked" by the proposed ban, and residents have until October to feedback their views on the plan.