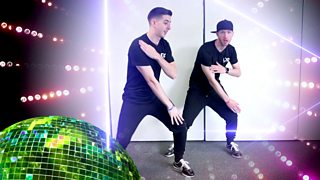 Try doing this Strictly street dance routine
Stacey and Kevin did their street routine this weekend for couples choice, and Charles and Karen have already done theirs.
Before this series began, Newsround asked street dance superstars Twist and Pulse to come up with a very special Strictly routine.
But the question is... Can you master the moves for Strictly Goes Street?!
We want to hear from you! Ask an adult for permission and get them to send a video of your Strictly routine to us by clicking here!