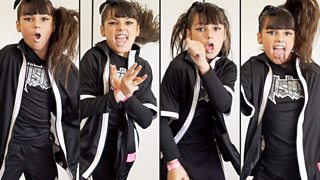 All-girl dance crew slaying all over the world
Meet Vision - the all-girls street dance crew who have been performing all over the world.
We went to meet them at the UDO World Street Dance Championships in Glasgow, where the girls were performing.
They told us just why they love this form of dance so much - and gave their advice if you're inspired to take it up as a hobby.