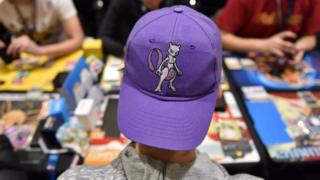 Getty Images
If you're a fan of Pokémon then you probably know that an enormous Pokémon event is about to take place in North America.
For three days at the end of August the annual Pokémon World Championships will be held in Nashville, Tennessee.
This is such an exclusive event that you can only take part if you are invited, and only the very best players are allowed to participate.
This event has three winning titles to play for, which are the Pokémon Trading Card Game, Video Game, or Pokkén Tournament World Champion.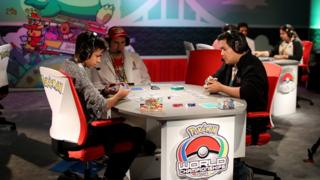 Getty Images
The competitors share a combined prize pool that of $500,000 - which is about £400,000.
Pokémon has been around since 1996, when it debuted on the Game Boy.
The Pokémon franchise has sold over 200 million copies, and generated more than £30 billion. This is no surprise considering that Pokémon is the second-biggest video game franchise of all time.
The 2016 release of Pokémon Go was such a big hit that in 2017 there were over 5 million daily active users. Now that is *a lot* of people going monster catching.
As the Pokémon World Championship is invite only there are some people who say that it's unfair.
What do you think, should anyone be allowed to enter? Let us know in the comments.