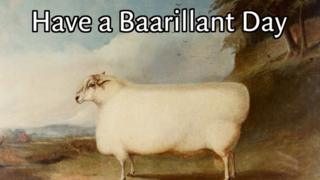 @UniRdg_ArtCol
Museums are really interesting places, but they're not exactly known for their sense of humour.
Today that changed, as museums across the UK showed their funny side with Museum Memes day.
Tweeting under the hashtag #MusMemes, they celebrated their collections in the form of memes.
Here are a few of our favourites…
The Natural History Museum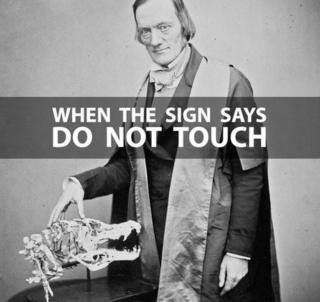 @NHM_London
We've all been there - the sign says do not touch, but you just can't help yourself.
Well, staff at the Natural History Museum in London have clearly noticed people breaking the rules!
The University of Reading Special Collections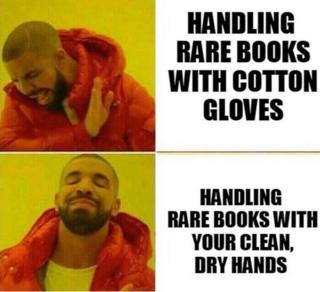 @UniRdg_SpecColl
The University of Reading Special Collections is a library that stores rare books, archives and manuscripts.
You have to be extra careful when you're handling old items, but their advice is that you shouldn't wear gloves.
Gloves can make you clumsier and get the books dirty - instead, they recommend using clean, dry hands.
Drake clearly agrees!
The Field Museum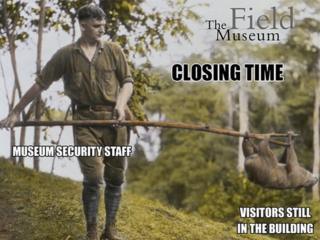 @FieldMuseum
The Field Museum is actually in Chicago in the United States, but it hasn't stopped them getting in on the fun.
The museum is home to nearly 40 million historic objects, artefacts and specimens.
It must be so interesting that people have trouble leaving at closing time!
The V&A Museum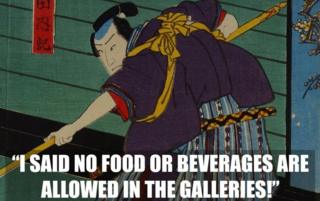 @V_and_A
The V&A Museum is in London and is one of the world's leading museums of art, design and performance.
They've taken the opportunity to remind people that food and drink don't mix with museum exhibits!
The National History Museum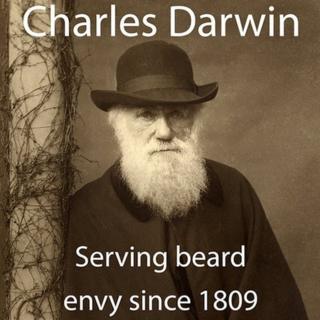 @NHM_London
The Natural History Museum had so much fun with their memes we've included them twice.
Charles Darwin was an English naturalist who is famous for his theory of evolution.
He also had a particularly brilliant beard.
The National Museum of the Royal Navy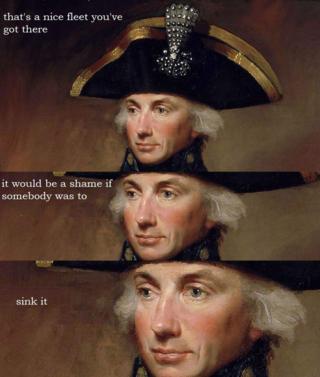 @dhartley_NMRN @kateejamieson
The National Museum of the Royal Navy has museums and ships all over the UK.
Their meme featured the British admiral Lord Horatio Nelson, who died in the Battle of Trafalgar 1805.
The battle was a famous victory for the British navy, who sunk 22 Spanish and French ships.