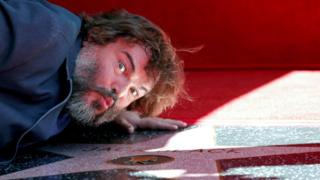 Reuters
Jack Black is the latest celebrity to receive a star on the Hollywood Walk of Fame.
The actor, comedian and musician said it was a childhood dream of his to get one.
His star is the 2,645th star in the film category to grace the famous walkway.
In a speech at the unveiling, Jack joked that it was time for him to retire now, having officially "made it".
But how exactly do you get a Hollywood star of your own?
STEP 1: You've got to be famous
It sounds obvious, but it's true!
Technically anyone can apply to have a star in one of the five categories: film, TV, radio, recording and theatre/live performance.
Applications are considered by the Hollywood Chamber of Commerce - and once a year they meet to decide who is next to be added.
But don't rush off to apply just yet!
Unless you're well known, they won't even look at your application. You have to have been famous or really good at your job for at least five years to be considered.
STEP 2: Prove that you want one
Every application has to include a statement from the celebrity that confirms they actually want to have a star.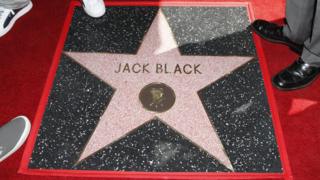 European Photopress Agency
They also have to promise to turn up to the unveiling ceremony if their application is accepted.
STEP 3: Bring some famous friends
The unveiling ceremony is usually a big deal, so it's expected that you'll bring plenty of fans and your celebrity friends along.
Tim Robbins, who gave Jack his very first film, was there to support his old friend, while Mike White - who starred alongside Jack as Ned Schneebly in School of Rock - gave a funny speech too.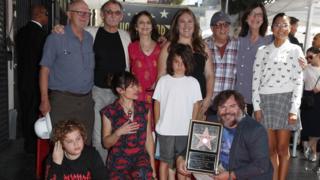 European Photopress Agency
At his star's unveiling in August 2017, Simon Cowell brought along One Direction's Louis Tomlinson, Britain's Got Talent Judge Alesha Dixon and Kelly Clarkson - the first ever winner of American Idol.
In fact, Simon discovered most of the people who were watching his ceremony!
You have to pay a sponsorship fee of $30,000 for a star - that's about £23,000.
Half of the money is used to create the star, which is made out of brass and terrazzo - the black and red speckled material.
The other half is given to the Hollywood Historic Trust, who look after the Walk of Fame.
So you've got to be pretty rich to afford it!