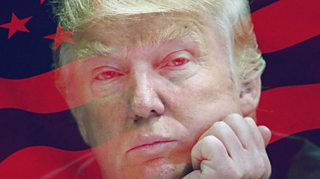 Could US President Trump be in trouble?
President Donald Trump's former lawyer Michael Cohen has admitted breaking the law about how money is used during elections.
He claims that during the 2016 presidential election campaign Mr Trump told him give money to two women - who claimed to have had relationships with Mr Trump.
Mr Cohen says he did this so Mr Trump wouldn't look bad to voters, and to help him win the election.
But Mr Trump's aides deny that he had relationships with the women and say the President has done nothing wrong.
How might this affect President Trump? Watch Martin's report to find out.