More than a million people have been forced to leave their homes in the Indian state of Kerala after the worst flooding the area has seen in over a century.
Nearly 400 people have died after heavy rains during the monsoon season and thousands of other have been left stranded.
Efforts are now being stepped up to get help to hard to reach areas.
In other parts, the hard work of cleaning up is under way.
Was a disaster of this scale avoidable?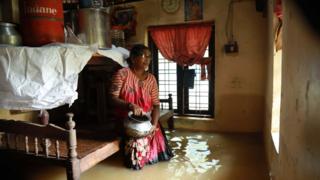 Getty Images
The state of Kerala is believed to be one of the most vulnerable areas in India to flooding.
Forty-four rivers in total run through the state.
While it is normal for Kerala to get some of the country's highest rainfall during monsoon season, the India Meteorological Department said it had been hit with 37% more rain than usual.
Flooding is often quite a gradual event for the area, but in this case it happened very quickly.
Despite this, many experts feel that not enough measures were put in place to prevent citizens from being affected.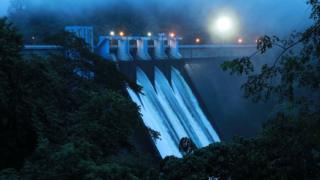 Getty Images
It is thought that barriers designed to hold back water, known as dams, were not released early enough before flooding began to reduce the amount of water in the area.
"It is clear that major dams in the state - like Idukki and Idamalayar - only released water when Kerala was [already experiencing] heavy flooding," Himanshu Thakkar, a water expert at the South Asia Network on Dams, Rivers and People, said.
Thakkar also criticised the fact that very little warning was given to locals about the coming floods, "We are shocked to find that the agency has absolutely no flood forecasting sites. It has only flood monitoring sites in Kerala,"
It is thought that many would have been helped if the flooding had been predicted ahead of time.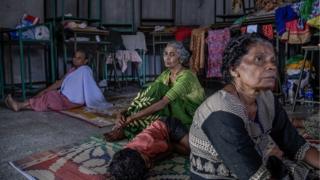 Getty Images
Weeks of heavy monsoon rains have set off landslides and floods.
More than a million people have now been evacuated from their homes to live in camps until the flood waters go away.
Some people have started returning to their homes, but others will be forced to wait for a while longer.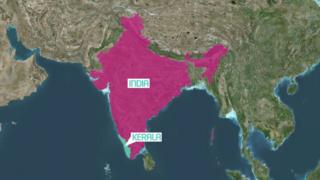 Newsround
Many Indians have turned to social media to keep people involved in the crisis and to raise awareness.
Hundreds are co-ordinating search and rescue missions and calling for donations through platforms like Twitter.
Indian Prime Minister Narendra Modi has promised to give the state 5bn Indian rupees to help - that's around £55m.