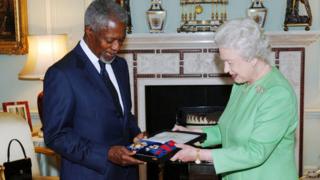 Getty Images
Tributes are being paid to one of Africa's most famous political figures.
After working for many years leading the United Nations, Kofi Annan has died at the age of 80.
Born in what is now Ghana, he was the first black African to lead the United Nations (UN).
He was in charge of the UN during the time of the Iraq War, and the arguments over the military action made him a face many people recognised.
Although many had great respect for his time as Secretary General of the UN, others criticised some of the actions he took around funding humanitarian work.
He watched his country become independent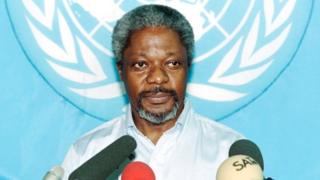 AFP
Kofi Annan was born in April 1938 in the city of Kumasi, in a place that was then known as Gold Coast.
At the time the country was run by the UK.
Two days before he turned 19, the country finally won its independence, becoming Ghana.
He said this had a huge impact on his future.
His name means Friday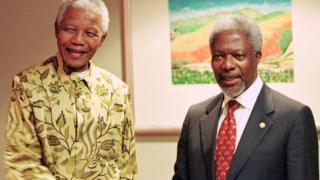 KAREL PRINSLOO
Kofi Atta Annan is a twin and has a sister called Efua Atta,
The twins' first names meant "born on a Friday" in the Akan language.
Their shared middle name means "twin".
He won the Nobel peace prize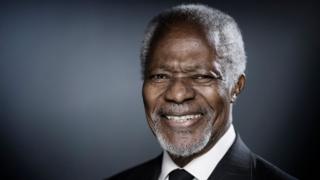 AFP
In 2001 - its 100th year - the Nobel Committee decided that the Peace Prize was to be divided between the UN and Kofi Annan.
He was awarded the Peace Prize for having reformed the UN and for having given priority to human rights.
The Nobel Committee also recognized his commitment to try and prevent the spread of HIV in Africa and his opposition to international terrorism.