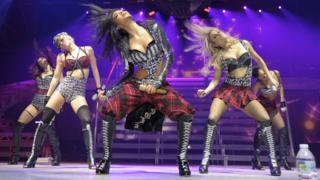 Getty Images
It's not long to go now until the new series of Strictly Come Dancing.
The names of the celebrities taking to the ballroom this year are currently being announced one by one. The latest A-lister to join the line-up is singer, presenter and ex-Pussycat Doll member Ashley Roberts.
Once it was announced that Ashley would be taking part, Stacey Dooley - who is also going to be in this year's series - posted a series of scared faces on social media, suggesting that she is worried about going up against Ashley!
This is because Ashley Roberts is known to be a very good dancer and performer.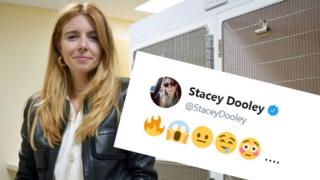 BBC/True North TV/Twitter
So this has got people talking... Do some celebrities have an unfair advantage over others in the ballroom if they already have some dancing skills?
Some people say that because ballroom dancing is a completely different discipline, it doesn't matter and they should still be allowed to take part just like anybody else.
But others say that, even if they're not ballroom dancing experts, their ability to dance at all gives them an unfair advantage.
What do you think? Let us know below and then tell us why in the comments at the bottom.