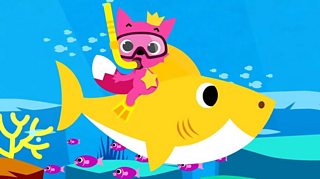 Kids react to baby shark viral hit
Baby shark is the latest viral hit taking over the internet.
The children's song has managed to rack up more than 1.5 billion views on YouTube.
Aside from the song's catchy lyrics and funky dance moves, why has it become so popular?
Newsround asked some kids in Greater Manchester to tell us their thoughts.