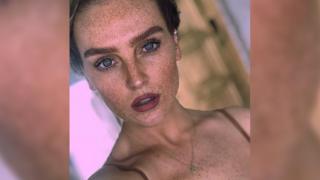 Twitter/@LittleMix
Perrie Edwards has a secret she no longer wants to hide - her freckles.
The star revealed on social media that she has hidden her freckles over the years with makeup. But now, she is embracing them.
On Little Mix's official Twitter account, she said: "Growing up I was always insecure about the freckles on my face. Over the last couple of years I've started to embrace them and don't feel I need to hide them anymore. Embrace your individuality. Love what you love without worrying about judgement."
The singer wanted the post to encourage her fans to do the same and embrace their freckles too - and it would appear she has managed to do that.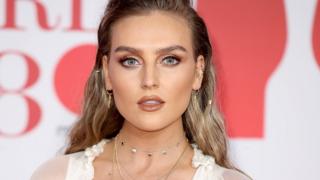 Getty Images
Mixers have been responding saying with how much she has inspired them.
"Perrie you have helped me so much with my confidence I feel everyone laughs and stares at me because of my freckles," one said.
"Pez thank you for teaching me to love myself no matter what and giving me the confidence I need love you ❤❤," said another.
Perrie is not the first star to speak out about embracing freckles.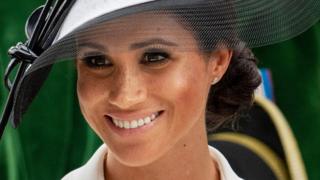 Getty Images
The Duchess of Sussex, Meghan Markle, has freckles on her face too and has spoken openly in the past about her love of them.
In March 2017, when she was still working as an actress, she spoke out against media publications who removed her freckles from photos.
"My pet peeve is when my skin tone is changed and my freckles are airbrushed out of a photo shoot," she said.
She explained how her dad used to tell her: "A face without freckles is a night without stars."
This recent post about Perrie's freckles isn't the first time that the singer has inspired people to embrace the way their natural bodies look.
In June 2017, she proved a huge inspiration to many when she revealed a big scar across her stomach.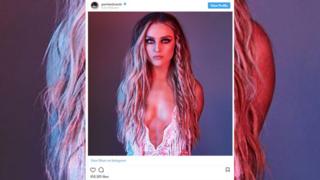 Instagram/@perrieedwards
At the time, she told Now Magazine: "My [biggest body-hang up] is my scar on my stomach.
"When I was little, my oesophagus was too small, so I had to get it operated on to help me eat properly. I had to have lots of operations, so that's why I don't want to show it."
Just like after the post about her freckles, loads of fans responded saying she had inspired them to embrace their own scars too.
In response to Perrie's latest post about her freckles, one fan said: "thanks for always being you. you're such an inspiration for every mixer and every young girl and boy who has to deal with freckles, scars.
"You helped so many of us, also me, going through accept ourselves and i couldn't be more grateful to you for this. i love you Perrie."