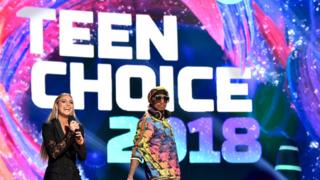 Getty Images
It was exciting night in Los Angeles on Sunday as some of the biggest names in music, film, TV and sport gathered for the Teen Choice Awards.
The awards are unique because teenagers in the US are allowed to vote for their winners via social media and on the official website.
So who won big this year?
One Direction boys still on top
To kick things off, it was a great night for the boys who used to be in One Direction.
Louis Tomlinson took home the prize for Male Artist, beating Bruno Mars, Drake, Ed Sheeran, Shawn Mendes and former bandmate Niall Horan.
Liam Payne came out on top in the Latin Song category, taking home the prize for his track Familiar, alongside J Balvin.
While Harry Styles won the category for favourite Summer Tour for Harry Styles - Live on Tour, beating music A-listers like Beyonce and Taylor Swift.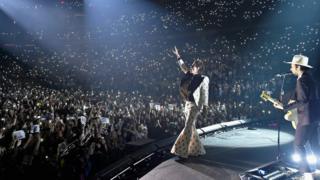 Getty Images
Despite being nominated in 3 categories, Niall went home empty-handed, as did Zayn, who'd been nominated for Summer Male Artist.
Don't feel too bad for Shaun Mendes though, as he scooped the prize for Pop Song, for his smash hit In My Blood, as well as the prize for favourite Summer Male Artist, beating Charlie Puth, Kane Brown, Liam Payne, Niall Horan and Zayn Malik, so he still had a very good night indeed!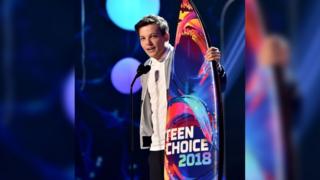 Getty Images
Another big winner of the night was Havana singer Camila Cabelo who won every single award that she was nominated for!
The singer won Female Artist and Summer Female Artist, as well as the prize for Song: Female Artist for - you guessed it - Havana (ooh na-na...).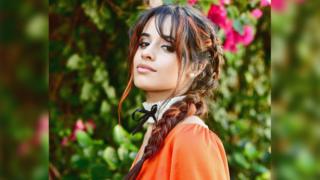 Getty Images
Greatest Showman has the greatest night
One of the big movie winners of the night was the sing-along sensation released at the very end of last year, The Greatest Showman.
The stars of the film Zac Efron and Zendaya both took home the top prizes for Drama Movie Actor and Actress. Zac actually beat his co-star Hugh Jackman to the award.
Together, Zac and Zendaya also won the prize for Collaboration for their song Rewrite the Stars.
The film also took home the awards for favourite Drama Movie and Movie Ship. Not bad going!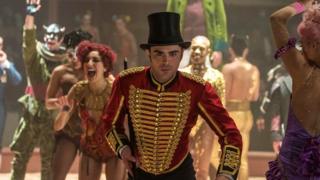 20th Century Fox
Avengers 'ave a great night too
It wasn't just The Greatest Showman that went home with their arms full of prizes though.
Avengers: Infinity War took home three massive awards, winning Action Movie, Action Movie Actor (Robert Downey Jr beat co-stars Tom Holland and Chris Evans) and Action Movie Actress (Scarlett Johansson beat her co-stars Elizabeth Olsen and Zoe Saldana).
Marvel Studios
The awards also saw teens vote for their favourite sports stars too and this year LeBron James and Serena Williams were named US teens' favourite athletes.
Maddie Ziegler was also named their favourite dancer.
And that was not all, oh no. There was plenty more to celebrate for these music stars:
Selena Gomez

- Summer Song for her track Back to You

Ed Sheeran

- Song: Male Artist for his track Perfect

BTS

- International Artist and favourite fans with the #BTSArmy

5SOS

- Music Group and Group Song for their track Youngblood

Cardi B

- R&B/Hip-Hop Artist
And it wasn't just The Greatest Showman and Avengers that enjoyed all the cinema success.
Blank Panther

- Sci-Fi Movie and Sci-Fi Movie Actress (Letitia Wright)

Coco

- Fantasy Movie and Fantasy Movie Actor (Anthony Gonzalez)

Jurassic World: Fallen Kingdom

- Summer Movie Actress (Bryce Dallas Howard) and Summer Movie Actor (Chris Pratt)

Jumanji: Welcome to the Jungle

- Comedy Movie Actor (Dwayne Johnson)

Star Wars: The Last Jedi

- Fantasy Movie Actress (Carrie Fisher)
What do you think of these awards? Did anyone miss out in your opinion? Let us know below.