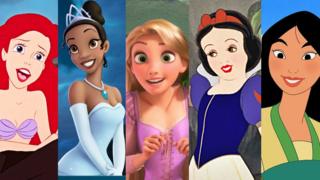 Disney
The new film Ralph Breaks The Internet has given 14 classic Disney princesses a totally new look.
In the movie, Ralph and Vanellope meet some of Disney's most iconic princesses - Moana, Mulan, Elsa from Frozen, Pocahontas, Merida from Brave, Snow White, Rapunzel from Tangled, Tiana from The Princess and the Frog, Cinderella, and Ariel from The Little Mermaid.
But hoodie-wearing Vanellope inspires the group of Disney royalty to change out of their dresses and lounge around in something a little more comfortable!
Entertainment Weekly was given a sneak preview of their makeover - and check it out...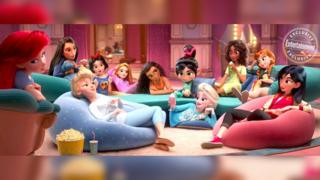 Disney from Entertainment Weekly
One of the directors of the film Rich Moore explained how he felt a bit like the princesses were "frozen in another time" with the clothes they wore.
He said he thinks it's fun how, in this film, the princesses are being shown in a different light "that makes them feel like real people".
After all, we all love lounging around in a hoodie, right?! Well, now we know that Disney princesses do too.
Let us know what you think of their new look below!
Ralph Breaks The Internet will be out in UK cinemas on 30 November 2018.