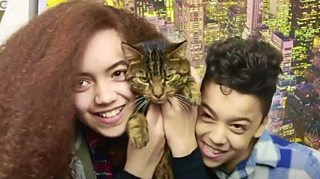 What's it like being a YouTuber?
It looks pretty fun being a vlogger but what is it really like?
Arabella and Jaadin Daho, also known as Amazing Arabella and JD the Kid, have posted loads of videos on YouTube and they've had millions of views.
But they've also experienced some of the negative side of being online stars.
They have been bullied and at one point they even had to move home.
Watch them explain how they've dealt with their success.
If you want more advice about how to deal with cyberbullying, click here.