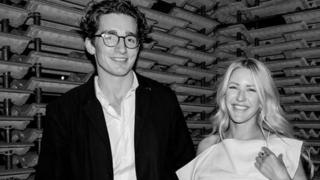 Ellie Goulding/Instagram
She's sung about how she's still 'Falling for you', and it certainly seems to be true for Ellie Goulding and her boyfriend Caspar Jopling.
They've announced their engagement!
But while most celebrities might turn to social media to deliver their news, these two decided to be a bit more old-fashioned with their big announcement. They put it in a newspaper - The Times.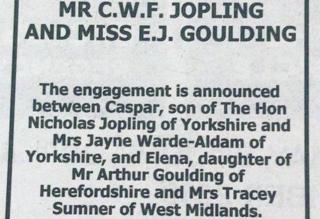 The Times
The announcement read:
"The engagement is announced between Caspar, son of The Hon Nicholas Jopling of Yorkshire and Mrs Jayne Warde-Aldam of Yorkshire, and Elena, daughter of Mr Arthur Goulding of Hertfordshire and Mrs Tracey Sumner of West Midlands."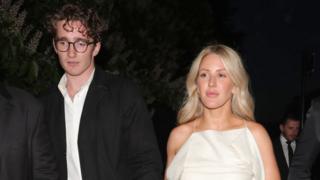 Getty Images
Ellie's now fiancé Caspar isn't a musician, he's an art dealer responsible for picking out special pieces of art work.
So hopefully he's just as good at choosing engagement rings.
Let's hope whatever he chooses, leaves Ellie 'Starry Eyed'.
What do you think? Send us your wishes for the happy couple.