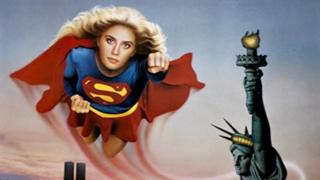 Warner Bros
An exclusive report has revealed that Warner Bros and DC are developing a new movie about Supergirl.
According to entertainment site Deadline, script writer Oren Uziel - who has also worked on the upcoming Sonic The Hedgehog film, starring Jim Carrey - is working on a movie which will revolve around Superman's cousin.
She is already the star of an American superhero action-adventure TV series - and there was film about her made back in 1984.
But the prospect of a brand new film will get many fans very excited indeed.
We don't know much more at this point about this movie. For example, whether or not Superman himself will make an appearance in it.
But one thing we can't wait to know is... Who would play Supergirl?! Let us know below who you would like to see take on the role!