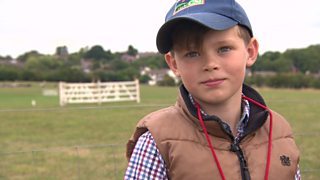 Could this be the youngest sheepdog trainer?
Nine-year-old Charlie and his dog Dot have just taken part in the Macclesfield Sheepdog Trials in Cheshire.
This competition showed off their skills at rounding up sheep.
Charlie has been training sheepdogs since he was five years old.
But how did they do?
Take a look.