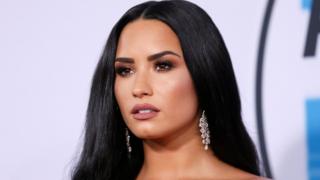 Reuters
Demi Lovato has thanked fans for their "love and support".
The 25-year-old singer has been recovering in hospital in Los Angeles in the United States after a suspected drug overdose.
An overdose is when someone takes too many drugs - these can be prescribed or illegal.
She posted the message on Instagram saying she has "always been transparent" about her "journey with addiction".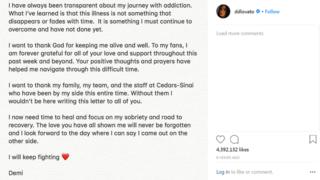 INSTAGRAM/DEMI LOVATO
Demi has spoken out in the past about her drug and alcohol problems and has also written about them in her songs.
She also said in her post:
"To my fans, I am forever grateful for all your love and support throughout the past week and beyond. Your positive thoughts and prayers have helped me navigate through this difficult time."
Demi says she now needs to "heal and focus on her sobriety".