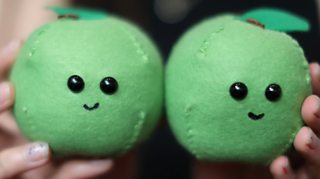 Fantastic food store made of... felt?!
If you like touching everything when you're in the shops, then this store is for you...
British artist Lucy Sparrow has created a supermarket in California, USA, where everything is made out of... felt!
There are thousands of items, all handmade. The fruit and vegetables even have little faces on them.
It's all part of a special art exhibition she's put on that has just opened.
Have you 'felt' like finding out more? Watch the clip and be amazed...