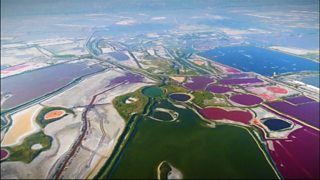 Why is this lake all the colours of the rainbow?
In Yucheng City, North China, the hot weather has had an incredible effect on the surrounding water.
This nearby salt lake is 1,000 years old and it is turning into a patchwork rainbow because of the heat.
Colourful algae and shrimp live in the water and multiply in hot weather producing this amazing effect.