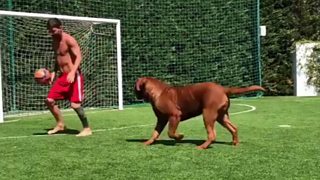 Lionel Messi plays footie with his dog
It's not been long since Lionel Messi left the World Cup tournament so clearly the Barcelona star needed to get out in the sun and kick a ball around.
But who could he have a kick about with...? His dog of course!
Watch him show off his footie skills with his four-legged pal.
Pictures courtesy of Antonella Roccuzzo/Instagram