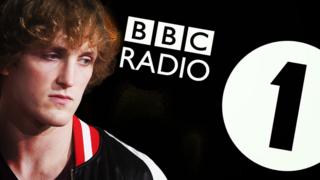 Getty Images / BBC
BBC Radio 1 has decided not to broadcast an interview it had recorded with YouTube star Logan Paul.
"After listening back to the interview we don't feel it's right," said the radio station.
Radio 1 said that they understood people's strong views about interviewing Paul, but declared, "if we don't think the interview is good enough - we don't air it."
Many feel that he doesn't deserve media attention after he published an upsetting video earlier this year.
The controversial vlogger recorded an interview with Charlie Sloth that was due to be played out 'The 8th with Charlie Sloth' on Thursday night. They were discussing his upcoming boxing match with another YouTuber, KSI.
A trailer for the show posted on BBC Radio 1's Twitter caused instant backlash, with many people saying they were disappointed that the station agreed to feature Logan Paul on one of their shows.
However, fans of Paul have been showing their support with some saying he deserves a second chance.
Radio 1 told Newsround that, "Charlie [Sloth] is used to handling controversial guests on his late night show."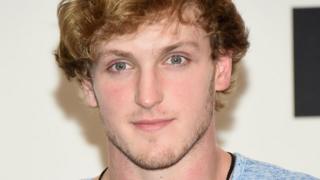 Getty Images
Logan Paul is a famous YouTuber, who has been in a lot of trouble this year.
After posting a video on his channel that included upsetting pictures of a dead body, there was a public outcry against his actions.
Logan claimed that he did this to highlight important issues, but other people feel that he did it to shock and get more views.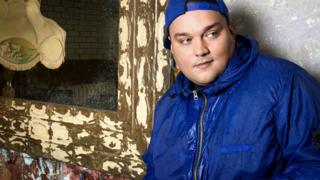 In January 2018, after the YouTube star released his controversial video, Radio 1 host Charlie Sloth said that he was disappointed in Logan's actions.
He said on his show: "Millions and millions of people around the world look up to Logan Paul, including loads of youngsters.
"My children are some of those youngsters - they look up to Logan Paul like a superstar," he added.
"Fam, let's face it, you are an absolute wally."