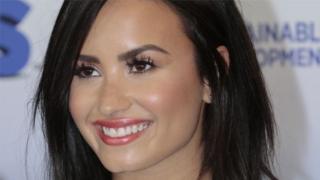 Getty Images
Singer Demi Lovato is recovering in hospital in Los Angeles in the United States.
Reports in the US say it's after a suspected drug overdose. An overdose is when someone takes too many drugs - these can be prescribed or illegal.
The Los Angeles Police Department were called out to a medical emergency in the Hollywood Hills, where the 25-year-old pop star lives.
Her family say she is now awake in hospital.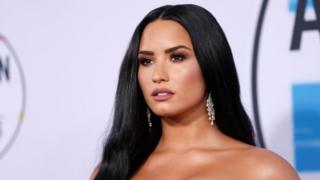 Reuters
They sent out this statement: "Demi is with her family who want to express thanks to everyone for the love, prayers and support."
The singer has spoken about her drug and alcohol problems and has written about them in her songs.
Lots of celebrities and musicians have sent their support to Demi on social media - including Ariana Grande and Katy Perry.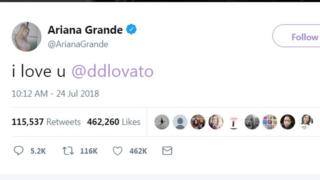 Twitter / Ariana Grande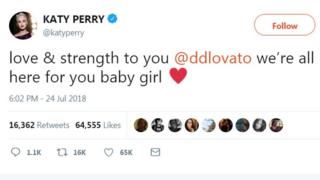 Twitter Katy Perry