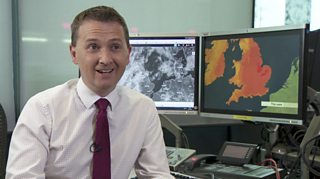 Warning! Stay out of the sun this week
The Met Office - who look at the UK's weather - is telling people to "stay out of the sun" for most of this week.
It's issued a level 3 heat health watch alert or amber alert for much of the east and south-east of England until 9 o'clock on Friday morning.
In these areas there is a 90% probability of heatwave conditions.
A level 3 warning is issued when temperatures are predicted to hit 30C during the day, and 15C at night, for at least two days in a row.
BBC Weather presenter Matt Taylor explains what the warning means