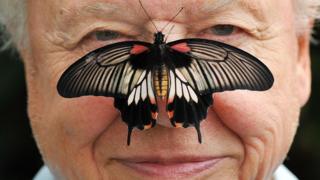 PA
How many butterflies do you think you could count in 15 minutes?
Sir David Attenborough is asking us all to get involved in the Big Butterfly Count over the next three weeks.
All you have to do is spend 15 minutes counting butterflies and then record online which ones you've seen.
Butterfly Conservation, who run the project, are hoping we'll all be able to spot and record 17 species of butterfly.
Information gathered will be used to help with protecting butterflies in the future.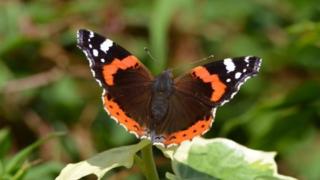 The majority of butterfly species have been in decline for the past 40 years.
However, this year, weather in the UK has created the right conditions for butterflies to flourish.
Species expected to do particularly well include the holly blue, common white, common blue and red admirals.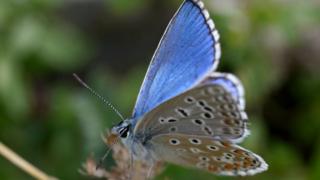 Getty Images
Last year's big butterfly count was the largest ever with a record number of people submitting sightings.
But despite this, the average number of butterflies seen per 15 minute count was the lowest recorded since the survey started in 2010.
The reduced numbers of butterflies was partly due to "topsy-turvy" weather last summer, which was one of the wettest summers for 100 years.