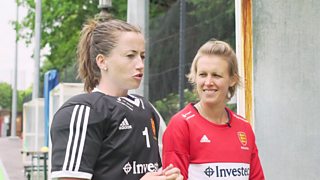 World Cup fever strikes again
The Women's Hockey World Cup is taking place in London and starts this week.
16 nations are all competing for the trophy.
You've been asking 2 of the players about what it's like to play for your country.
Alex Danson is GB and England Captain, and plays forward. Maddie Hinch is goalkeeper.