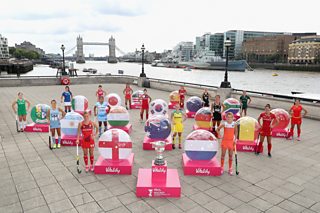 Test your hockey knowledge ahead of this weekend's World Cup
The best hockey players from around the globe are heading to London for the Women's World Cup.
It starts tomorrow with Team England hoping to pick up the trophy.
Alex Danson is GB and England Captain, and plays forward. Maddie Hinch is goalkeeper.
Newsround has been checking out just how much they know about their own sport.