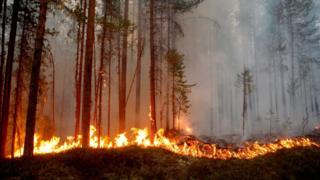 Getty Images
Sweden's government is asking other countries for help to tackle forest fires that have taken hold across the country.
The fires have reached as far north as the Arctic Circle, with 44 burning from Lapland in the far north to the southern island of Gotland.
Hot weather and long periods without rain are the main causes, and the national weather service has issued fire warnings for almost the entire country.
Italy and Norway have both sent firefighting aircraft to help.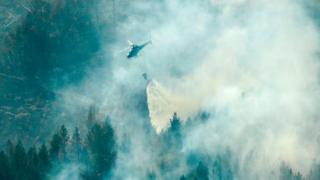 Getty Images
Sweden says Italy has sent 13 people in "waterbombers" - special planes which can carry 6,000 litres of water at a time.
Norway is also reported to have sent 10 helicopters, even though there is a risk of similar fires starting in Norway.
Many people have been evacuated from their homes, while others have been told to shut off all ventilation to keep smoke outside.