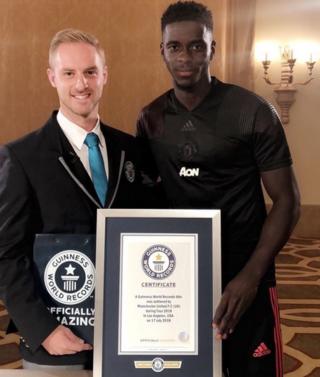 AlexTuanzebe
He's better known for his skills on the football pitch but it turns out that all this time Axel Tuanzebe has had a secret talent!
The Manchester United defender has broken the world record for the fastest clearing of a Hungry Hungry Hippos board.
He finished the game in a super-speedy 17.36 seconds, setting a brand new Guinness World Record.
But it wasn't a little brother or sister he defeated at the family game - but teammate Ro-Shaun Williams.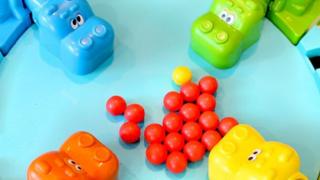 Hasbro
The now historic moment happened as the players enjoyed some downtime on their team's pre-season tour.
But it wasn't just Axel Tuanzebe who was trying to earn his place in the history books.
The whole Man United team were all trying to set new records, as part of a special collaboration between the club and Guinness World Records.
Given the silence from the rest of the team though, we're assuming Tuanzebe was the only one who managed it.
Let's hope he'll be just as hungry for success when the football season restarts.