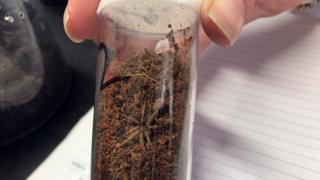 RSPCA/ PA
The RSPCA said it had rescued three baby Brazilian bird-eating spiders after they were found discarded in pots in Somercotes in Derbyshire.
But the big question now is - where have their parents gone?
There are fears that the tarantula mum and dad might be on the loose, after witnesses saw them "scuttling away".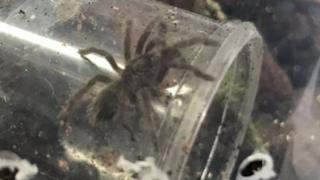 RSPCA
Two of the larger pots had been run over by a vehicle and it is thought the two adults may have been in these and escaped.
This tarantula species is one of the world's largest with a leg span of up 10 inches - the size of a dinner plate!
The RSPCA have asked anyone who sees the spiders to get in touch, so they can be safely caught.