When you read a book, do you take notice of what ethnic or racial background the characters in it come from?
Last year 9,115 children's books were published in the UK, but only 391 of these - 4% - featured a Black, Asian or Minority Ethnic (BAME) character.
And the character from an ethnic minority background, was the main character in only 1% of these books.
In reality 32% of school children in England come from BAME backgrounds - so this means most of the books read aren't properly representing children in the UK.
These figures all come from a new study by a charity called the The Centre for Literacy in Primary Education (CLPE).
Its been looking at both fiction and non-fiction children's books, to see if the characters in them properly reflect the different ethnic and racial groups in the UK.
Researchers found that overall children's books published in 2017 had failed to do this, with every ethnic minority significantly under-represented.
Comment below and tell us what you think of the representation of race and ethnicity in children's books.
Why is representation so important?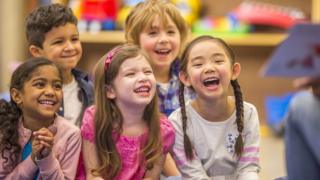 Getty Images
Teacher, Darren Chetty, says: "I've heard children say that they think their written stories should be about white children.
"In order for this view to change, we all need to take responsibility, and children's writers and publishers are going to need to broaden their imaginations when it comes to the stories that children encounter."
Author Nikesh Shukla says it's important for children to "see themselves reflected in books".
"It is an affirmation that they can be the main character in their story. That they can save the world from a meteorite and go on a bus trip to visit grandma and own a dog called Timmy.
"This isn't so much about reflecting reality but also showing that inclusive stories can help children to see themselves and others as equals, and not just as sidekicks or worse, not even present."
What's the plan to make things better?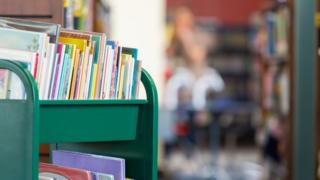 Getty Images
This is the first time this study has been carried out, but there are now plans to have one every year.
This means we'll be able to see if things are improving in the future.
Many publishers have already recognised the problem, so the idea of the survey is to help them work out how much they need to change books to better reflect the children reading them.
But it's not just about having greater numbers of BAME characters in stories.
The report also wants to make sure these characters are being fairly and accurately portrayed.
What does the report want writers and publishers to do?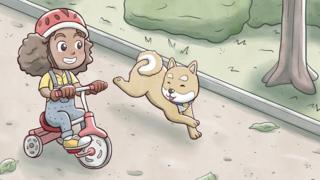 Getty Images
In its recommendations it makes clear that BAME characters should not be included just to 'tick boxes' , but instead to give "a meaningful and accurate representation of the interconnected, diverse society" where children are growing up.
It also wants to make sure these characters aren't two dimensional cultural stereotypes, but are well developed and authentically portrayed.
When it comes to non-fiction, publishers are being asked to make books more representative for all age groups, rather than just very young readers.
The report also says there shouldn't just be a focus on making school reading books more representative, but also the kind of books children read for fun.
Does there need to be more diversity among authors too?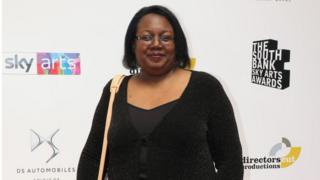 Getty Images
The report is recommending that more time and money should be invested in both existing and new authors from a range of backgrounds who can do a good job when writing about BAME characters.
There is also going to be another separate study from the group BookTrust, looking at the ethnic background children's authors and illustrators over the last ten years.
The aim is to encourage more conversation and awareness around representation in children's books.