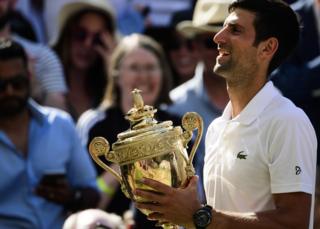 Getty Images
Novak Djokovic has won his fourth Wimbledon championship after beating Kevin Anderson in the men's singles.
It's his 13th grand slam win but his first in more than two years
He said: "I had many moments of doubt, I didn't know if could come back to this level to compete".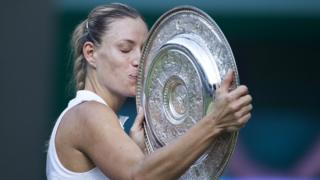 Getty Images
Angelique Kerber beat seven-time champion Serena Williams to win her first Wimbledon title in the women's singles competition.
The German 11th seed, beat the 23-time Grand Slam champion to add to her 2016 Australian Open and US Open crowns.
Kerber is the first German woman to win the title since Steffi Graf in 1996.
She said: "It is a dream come true."