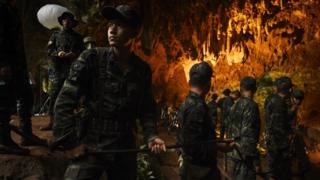 AFP/Getty
On Tuesday, the final members of the Wild Boars football team and their coach were rescued from the Thai caves where they were trapped - and ended an incredible rescue mission that lasted 17 days.
More than 90 divers helped with the rescue as well as many other volunteers.
Since then, tales of bravery and heroism from people involved in the rescue have started to come out.
Here are some of the heroes who took part in the rescue mission.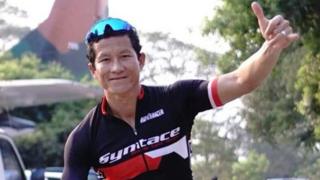 AOT Bike Club
Saman Gunan was a retired Thai navy diver who was volunteering in the rescue efforts.
He sadly died on his way out of the caves, where he had been delivering air tanks on 6 July.
His wife told the BBC: "He's been praised as a hero because of who he was. He loved helping others, doing charity work and getting things done."
Lots of people have called him a hero, for selflessly helping with the rescue.
John Volanthen and Richard Stanton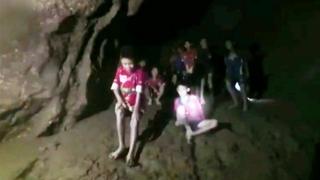 AFP/Royal Thai Navy
The first people to find the 12 boys and their coach were British divers John Volanthen and Richard Stanton.
They discovered the group on a ledge surrounded by water after nine days trapped underground.
The expert divers were called in by Thai authorities, along with another British caving expert, Robert Harper.
Pak Loharnshoon and the Thai Navy Seals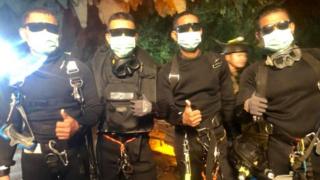 Facebook/Thai Navy Seals
Pak Loharnshoon is a doctor with the Thai Navy Seals, who, along with three others, volunteered to stay with the boys after they were found underground a week ago.
The four Thai Navy Seals were the last to leave the cave on Tuesday evening.
The Navy Seals unit was led by Rear Admiral Arpakorn Yuukongkaew.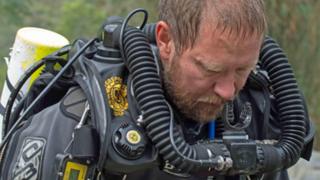 OZTEK/RICHARD HARRIS
Dr Harris, from Australia, is a specialist doctor and diver.
He examined the boys in the cave and decided when they were well enough to be rescued.
Dr Harris was supposed to be on holiday at the time of the rescue, but cancelled it to come to the aid of the Wild Boars football team.
Assistant coach Ekapol Chantawong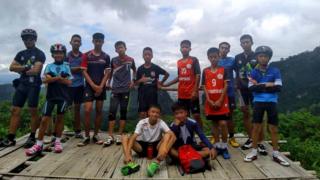 Facebook/ekatol
Coach Ake, as he is known, is the assistant coach who was with the 12 boys in the caves, and was the last person to be rescued.
In his letter when he was trapped, Ake apologised to the parents for taking the boys into the cave network, but several parents replied to say they did not blame him.
"I promise I will take care of the kids as best as I can," Ake wrote.
Ake spent several years as a Buddhist monk and it is reported that he helped keep the boys calm using meditation.