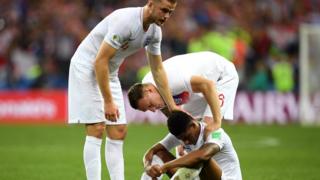 Getty Images
England are out of the World Cup after losing 2-1 to Croatia in the semi-finals.
It was the first time England had reached a semi-final in the World Cup since 1990.
Despite taking an early lead, Croatia made it 2-1 in extra time where they secured a place in the final.
But even though England are out, they've still had an amazing tournament. Here are our top five moments from the 2018 World Cup!
1. Winning on penalties against Colombia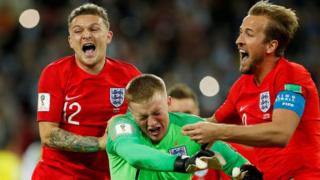 Reuters
England aren't exactly known for their success in penalty shootouts at a World Cup.
That's why beating Colombia in the last 16 knockout match was amazing.
It was the first time England have ever won a shootout at a World Cup!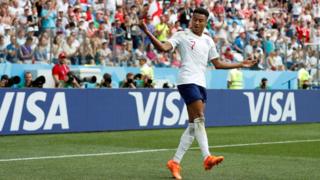 Reuters
With a final score of England 6-1 Panama, there's plenty of great goals to choose from in this match.
But Jesse Lingard's amazing strike gets our pick as the best moment.
From more than 20 yards away, Lingard curled the ball into the corner of the net.
It's easily the best goal in England's biggest ever win at a World Cup.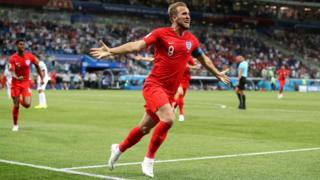 PA
It probably seems like a while ago now, but remember the first match England played against Tunisia?
The score was 1-1 at injury time when captain Harry Kane scored a dramatic goal in the 91st minute.
Not only was it his second of the match but it gave England the vital three points they needed to get off to a good start.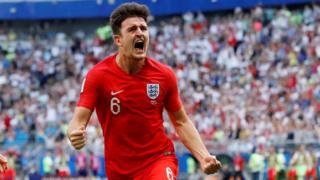 Reuters
Harry Maguire's goal in the first half against Sweden sent England on their way to the semi-finals.
The Leicester player picked up Ashley Young's corner and headed it firmly into the net.
Not only did it give England the control they needed in the match but it signalled that Harry Maguire had truly arrived at the World Cup.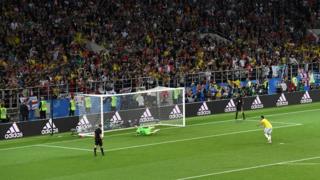 Allsport
Jordan Pickford has been amazing in this World Cup.
He's saved England plenty of times but our pick is his epic penalty save from Carlos Bacca in the shootout win over Colombia.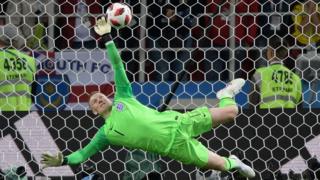 AFP
In the moment that every England fan dreads, Pickford picked the right spot and saved the penalty.
Eric Dier then scored the next penalty and England won the shootout 4-3.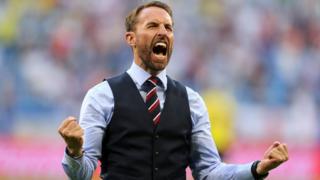 PA
Technically not a moment on the pitch but we just needed to dedicate a section to England manager Gareth Southgate's waistcoats.
What a guy!