There are only a few hours left until England take on Croatia in their World Cup semi-final match on Wednesday.
The two European sides will face off at 7pm at the Luzhniki Stadium in Moscow, Russia.
Croatia are hoping to reach the World Cup final for the first time and England are hoping to end a 52-year wait to return.
Newsround takes a look at the Croatian players England need to watch out for.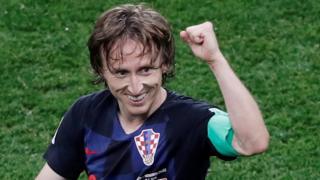 Reuters
Luka Modrić - 'Midfield Magician'
Luka Modrić is Croatia's captain and one of their top players.
The Real Madrid footballer has scored two goals already at this World Cup, and also a created goals for his teammates.
He's displayed some fantastic skill on the ball and proved why he's called a 'Midfield Magician'.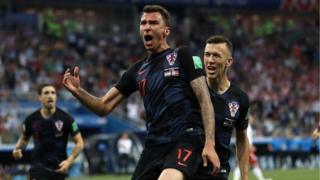 Getty Images - Julian Finney
Mario Mandžukić - 'Aerial Threat'
Croatia's main striker Mandžukić is a strong player and he's 6 foot 3 inches tall!
That means he provides a serious threat in the air.
He is one to watch on corners and free kicks against England.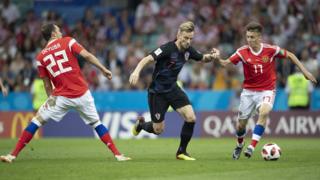 Fred Lee
Ivan Rakitić - 'The Rocket'
Rakitić is an attacking midfielder who has scored 21 goals for Barcelona over the last four years.
In his World Cup journey so far, Rakitić has scored one goal against Argentina and scored the winning penalty kick against Denmark.
He scored another penalty during the epic shootout against hosts Russia to get them into the semi-finals.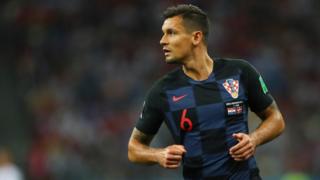 Robbie Jay Barratt - AMA
Dejan Lovren - 'The Rock'
Liverpool defender Dejan Lovren will be hoping to keep a clean sheet against England's quick and skilful attack on Wednesday evening.
Lovren has made over 40 appearances for his country and scored two goals.
Like a lot of the Croatian team, Lovren is tall and strong - a huge aerial threat which could be hard for England to deal with when it comes to set pieces!