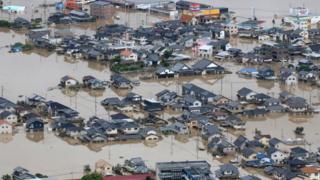 iStock
Torrential rain in western Japan has triggered huge floods and landslides in the country.
Thousands of houses have been flooded and electricity has been cut off.
Many people have had to leave their homes to escape the rising water.
At least 141 people are now known to have died, and others are still missing, says the Japanese government.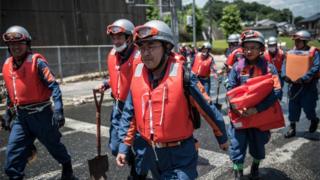 Getty Images
Rescuers are digging through mud and rubble to try and save people who are trapped.
About two million people have had to leave the area, and are staying in school halls and gyms.
More than 70,000 rescue workers, including the fire service and the army, are helping the relief effort.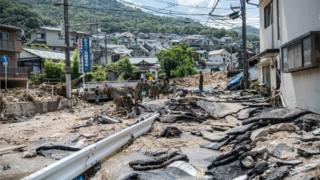 Getty Images
It's typhoon season in Japan, but this rainfall has been especially heavy - with as much as 10 centimetres falling every hour at its peak.
The rain has now eased off and rescuers are hoping for more settled weather.
But there remains a risk of more landslides, with rain-soaked hilltops likely to collapse.