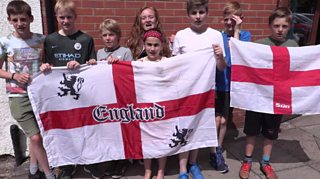 Your amazing reaction to England's win over Sweden
England beat Sweden 2-0 to make it through to the World Cup semi-finals.
It wasn't as nerve-wracking as their penalty shootout against Colombia but it was still an exciting match thanks to goals from Harry Maguire and Dele Alli.
Newsround joined these kids in Manchester as they watched the big game.
Check out their amazing celebrations!