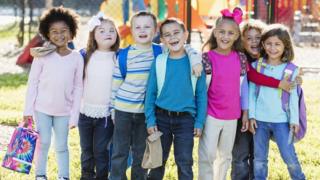 Getty Images
Everyone has one, you can't touch it and you use other people's more than you use your own. That's it - your name!
Now, BabyCentre has revealed the top 20 boys' and girls' baby names for 2018 so far.
They also looked at some popular trends.
Read on below to find out what is making certain baby names popular at the moment.
Olivia

- Olivia has topped the charts for the third year running

Sophia

Amelia

Lily

Emily

Ava

Isla

Aria

Mia

Isabella

Isabelle

Ella

Charlotte

Grace

Evie

Maya

Harper

Sophie

Layla

Freya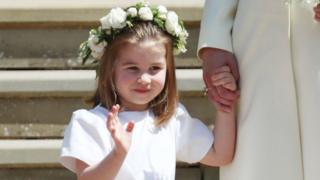 Reuters
Muhammad

- Muhammad is back at the top of the list for the second year running

Oliver

Noah

George

Harry

Leo

Charlie

Jack

Freddie

Alfie

Oscar

Arthur

Henry

Jacob

Archie

Joshua

Theo

Ethan

Lucas

Logan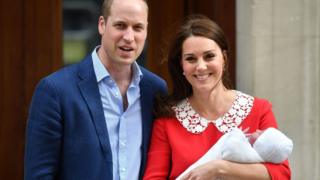 Press Association
Do you have a unique spelling of your name? Well, this is a popular trend at the moment.
According to the results, lots of parents were choosing names with 'x', 'y' or 'z' in them, so if these letters are in your name, there's lots of babies being born at the moment with names like this too.
There are six different spellings for this name - Jackson, Jacson, Jakson, Jaxson, Jaxen or Jaxon - and for the first time, Jaxon has become more popular than Jackson.
Aaron has 13 different spellings and Aria has 12.
Royal names are a big hit - it's probably because we've had so many big royal events recently.
The names Victoria, Zara and Charlotte have all climbed up the list of the most popular names and the name Princess has even worked its way into the top 100 so far this year.
The list showed Charlie and George were being chosen more frequently, and Arthur and Henry made a new appearance in the top 20.
There hasn't been any big change for Meghan, Megan or Louis so far, but it's thought that's because the royal wedding and the birth of the new prince only took place towards the middle of this year.
So we may well see Meghan, Megan and Louis zoom up the list for the second half of this year!