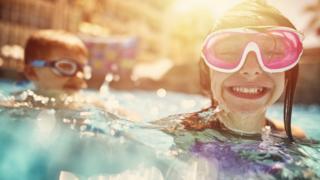 Getty Images
Why do the summer holidays start early in Scotland and Northern Ireland? Or maybe they start late in England and Wales?
Whichever way you look at it, schools in Scotland and Northern Ireland have broken up for the holidays - but England and Wales have to wait another few weeks.
So why is there a difference in start times?
Well, no one really knows for sure but there are a few theories.
One myth is that children used to have to help out on the land in rural communities, so they were given longer holidays to work with their families.
However, this theory doesn't necessarily hold up, as often the busiest time for farmers is the harvest - which comes later in the Autumn.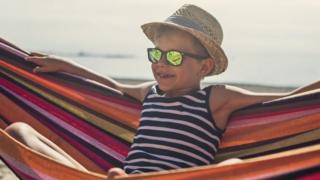 Getty Images
When many state schools started in the 19th century, they were set up with a city population in mind, rather than a rural one.
So the holidays might have been designed to give families a chance to escape from the polluted and hot cities.
Another theory is that school holidays were designed to mirror the holidays of other public institutions at the time - like universities and law courts.
So whether you've started your holidays already or you're looking forward to them in a few weeks - let us know what you'll be getting up to!
If you cannot see the interactive activity on this page, click here.