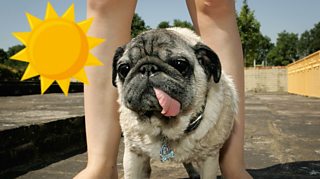 How to keep your pets cool in the heat
It is HOT at the moment and the heatwave is set to continue into this weekend.
And while we're certainly feeling the warmth, so are our pets.
We've been getting some top tips on how to look after your hot hounds, boiling bunnies and parched parrots!
Rory's one of the vets on The Pets Factor.