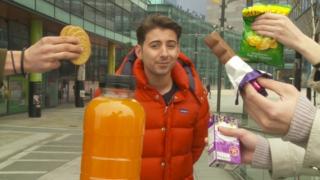 Kids take on our hidden sugar challenge
Newsround has been taking a look at sugar and how it affects us.
It's after expert research found that one in 25 children in England aged 10 or 11 are severely obese.
Being obese means you are unhealthily overweight and at risk of things like diabetes and asthma.
One of the big things being blamed for that is the amount of sugar we're eating - sometimes without even realising.
Ricky's been looking into the hidden sugar in our food...